Penghu
Like pearls scattering in the East Sea, the Penghu archipelago is located in the southwest of the Taiwan Strait. The location is between Chiayi county and Kinmen county, facing Taiwan on the east, and Fujian Province on the west, linking Matsu archipelago, Dachen island and Zhoushan archipelago on the north, and Dongsha islands and Nansha islands on the south. Located midway between Taiwan and Mainland China in the Taiwan Strait, Penghu possesses an important geographical position.
The Penghu archipelago consists of near one hundred islands. The land area totals about 127 square kilometers. The Magong Island (including Magong City and Huxi) is the largest island in the archipelago, followed by Xiyu, Baisha. Only 20 islands are inhabited. The archipelago is located between 23。C47' to 23。C9' north latitude and 119。C18' to 119。42' east longitude.
The Penghu archipelago, lying in the middle of the Taiwan Strait, is the only island whose coastlines are formed of basalt magma. It is the hometown of sea and wind as well as basalt.
HOT SPOTS / EVENTS / FESTIVAL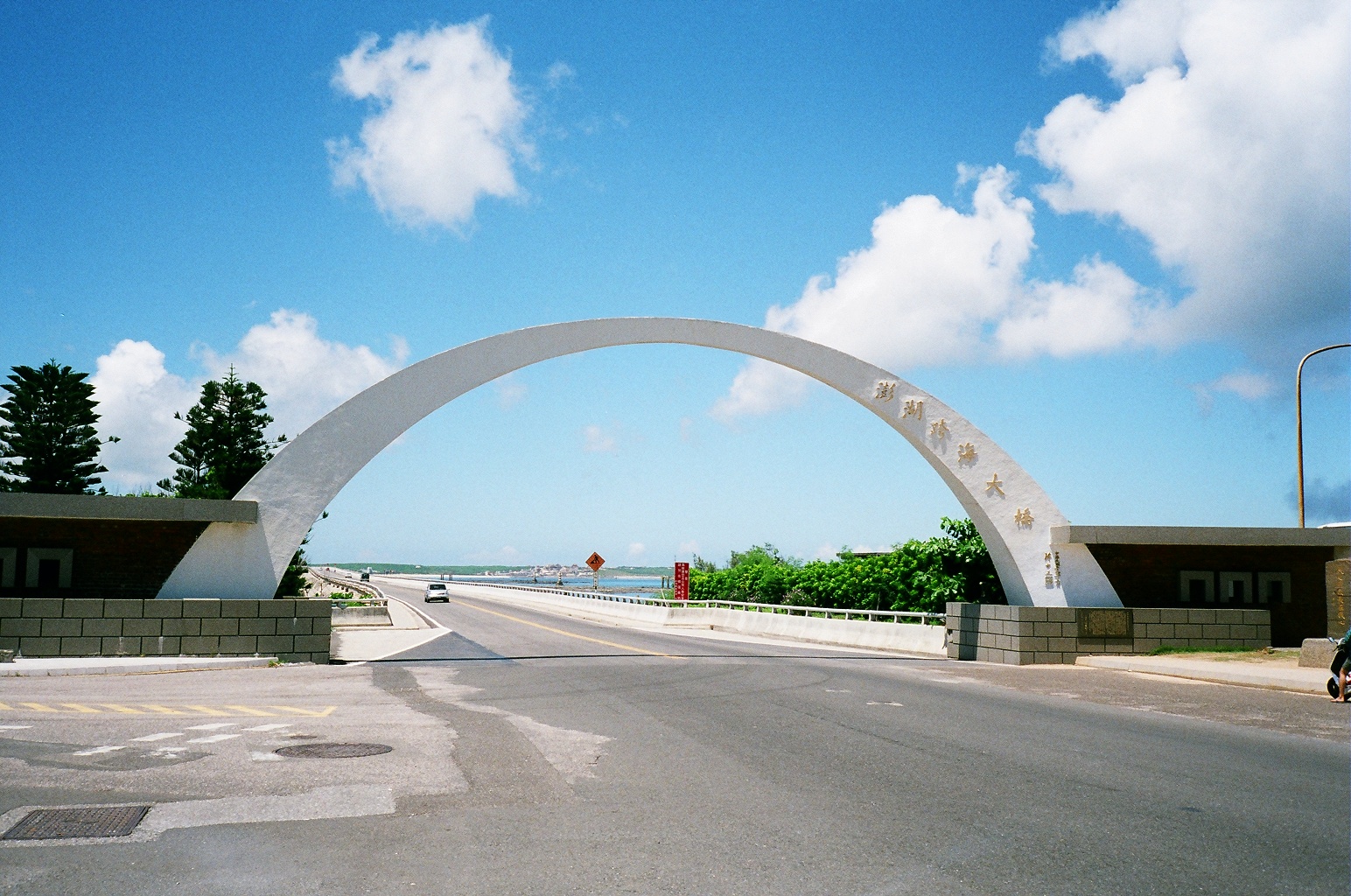 Cross-sea Bridge
The Great Penghu Bridge crosses over the Houmen Channel between Basha and Xiyu Islands. The rush wat
Related Links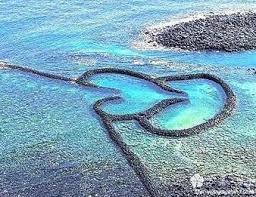 Cimei Twin Hearts Stone Weir(heart to heart)
Speaking of Penghu, the romantic Cimei Twin Hearts Stone Weir can never be missed. The Twin Hearts S
Related Links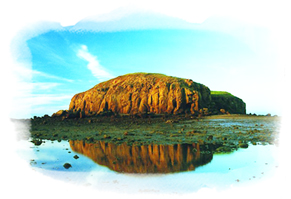 Tongpan Basalt
Tongpan Basalt is a Geological Terrain located in Tongpan Island, Penghu County it is also the most
Related Links