China Travel Service (Taiwan) Limited had once been the Department of Travel as established by The Shanghai Commercial and Savings Bank in 1923, and it was renamed China Travel Service Limited in 1927 as an independent entity. It was the first travel agency in China and was fully capitalized by the Shanghai Commercial and Savings Bank. In 1928, the travel agency set up its branch office in Hong Kong.

Before 1948, it had a total of branches, units, and guest houses in 36 cities all over China and in 1946, it established its branch office in Taipei, which also became Taiwan's first travel agency. In 1949, the communist occupation of the Mainland dealt a severe blow to China Travel Service(CTS). The company ceased its administrative power over all its field offices and hotels in Mainland China and Hong Kong. As CTS operational zone shrank drastically. The company's only two field offices are those in Taipei and Keelung and was re-registered using the name China Travel Service (Taiwan) Limited, as the 1st travel agency in Taiwan, while the Republic of China(Taiwan) government was removed to Taiwan.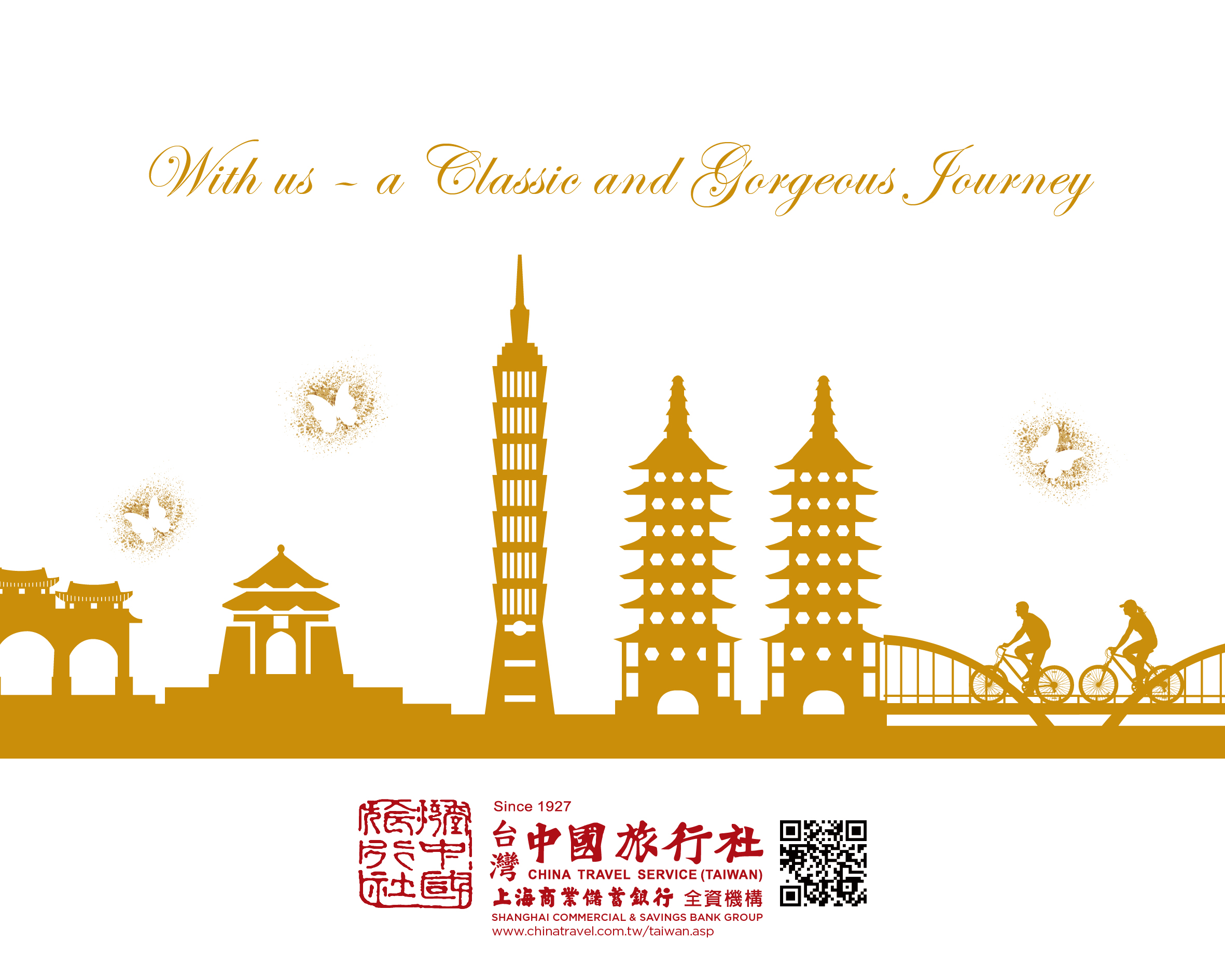 Currently, China Travel Service(Taiwan) is still a subsidiary fully capitalized by the Shanghai Commercial and Savings Bank and in addition to the management of inbound and outbound tours, the travel agency has also invested in leisure hotels and has been handling cargo-related business.
As Taiwan 1st travel agency, we commit to provide the most high quality of our tourism products, and must be with ethical and innovative. Meanwhile, we would work together with the industry to share the beauty of Taiwan to our good friends around the world. With us to know Taiwan amazing landscapes, meet our lovely people, and enjoy the unforgettable activities. Make a wish, and see you in Taiwan soon.